a 26Km.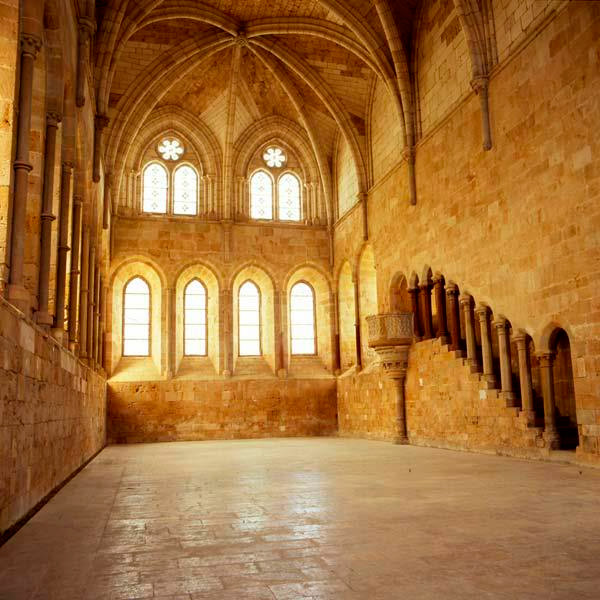 Monasterio de Sta Mª de Huerta
It is the only Cistercian monastery of Soria. It is proto gothic with Gothic, plateresque and neoclassical added. Orson Welles chose its refectory for some scenes of peals at midnight.
a 27Km.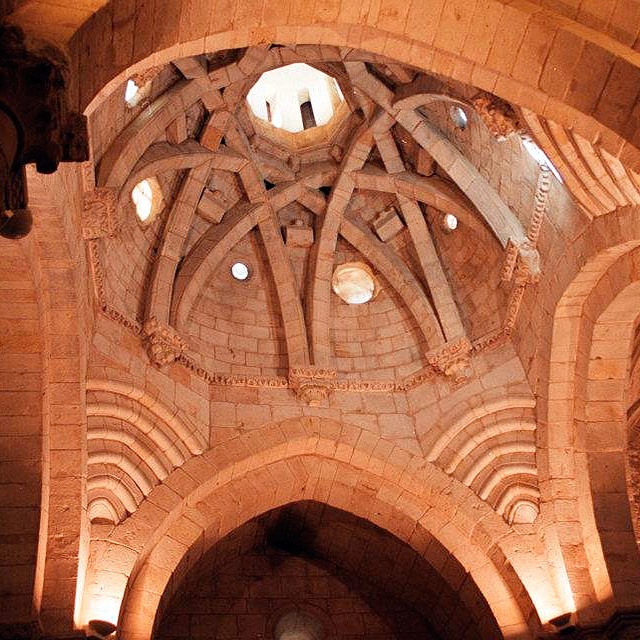 Plaza Mayor de Almazán
Almazán is between Medinaceli and Soria, is a villa that keeps a wide cultural heritage, its Main Square is the most interesting settlement, and where is also the Office of Tourism.
a 34Km.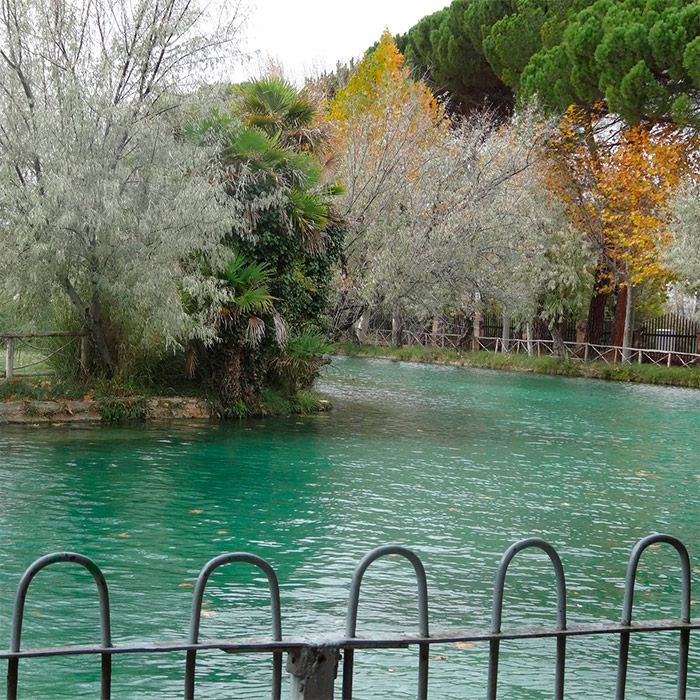 Balnearios de Alhama de Aragón
No se puede hablar de Alhama de Aragón sin mencionar los balnearios, autentico motor económico a lo largo de los siglos, especialmente XIX y XX cuando tuvieron su máximo esplendor.
a 35Km.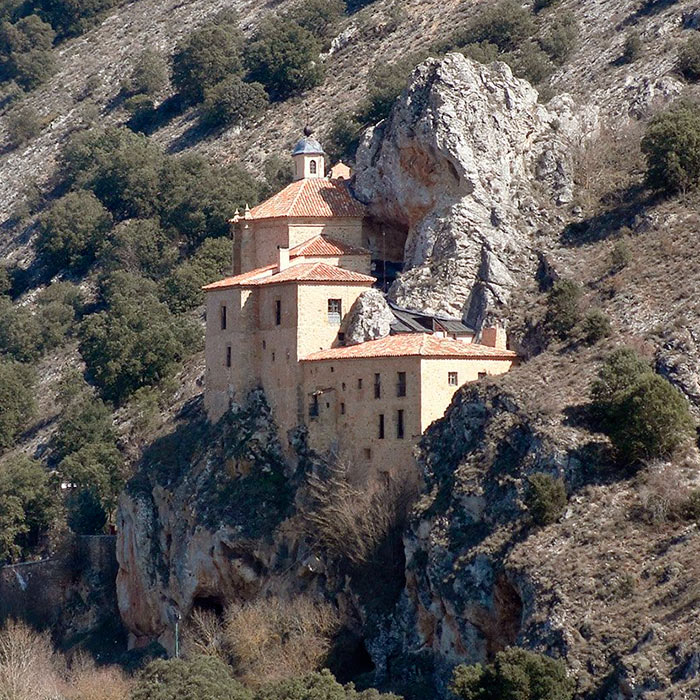 Ermita de San Saturio
Between San Polo and San Saturio, along the Douro, the most Machadian (from Machado) poetic itinerary of Soria is over here. The chapel, Baroque, fascinates for rising above a cave and hang in the stony hillside of Santa Ana.
a 36Km.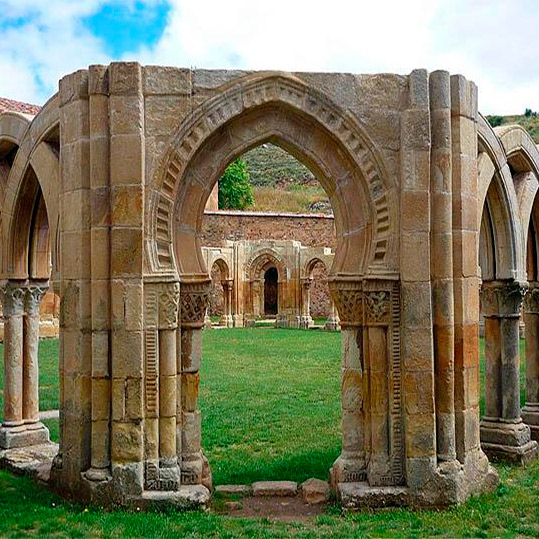 San Juan de Duero
The cloister is outdoors, roofless. It belonged to a monastery and hospital from San Juan whose church is next door in which two temples of oriental flavor. The intersecting arches are of Moorish influence, unique in Spain.
a 37Km.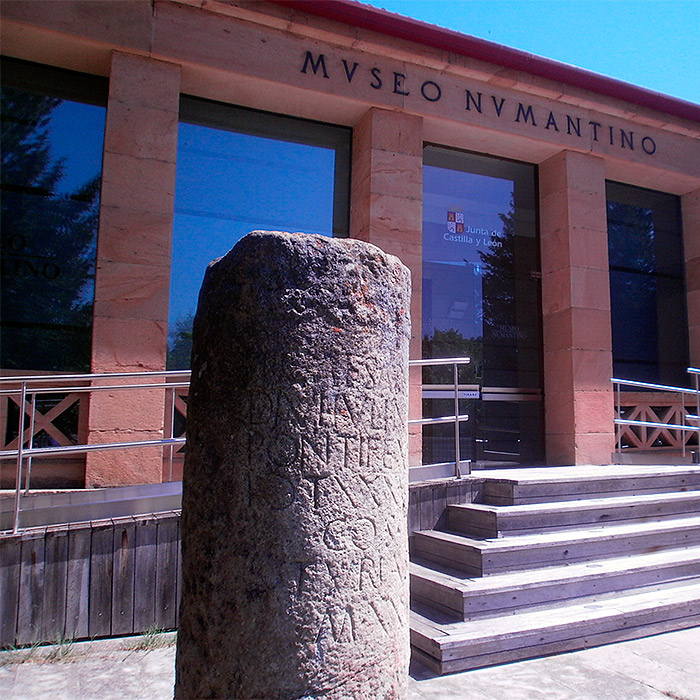 Museo Numantino
Summary of all paleontological and archaeological history of the province, it is located in front of the Dehesa Park and public parking. The Celtiberian remains stand out above everything, especially mythological ceramics from Numancia.
a 37Km.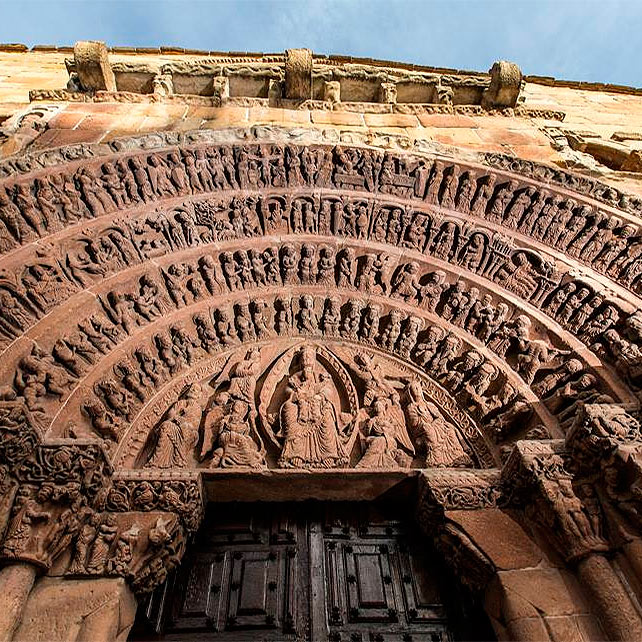 Iglesia de Santo Domingo
Its Romanesque facade, similar to the Notre Dame´s of Poitiers, is superb with archivolts of images from the New Testament, including the Apoccalypse, and a good figurative eardrum-tetramorfos- Pantocrator. And his rosette has a bestiary in the border.
a 39Km.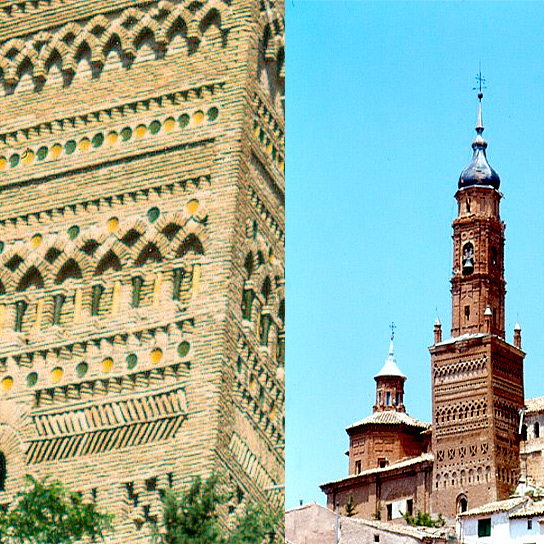 Mudéjar de Áteca
En Ateca , los trabajos de los alarifes mudéjares aparecen en el cuerpo inferior de la torre de Santa María y la del Reloj de Ateca, dos construcciones que dibujan el paisaje urbano.. Además en Äteca se juntan los ríos Manubles y Piedra.
a 40Km.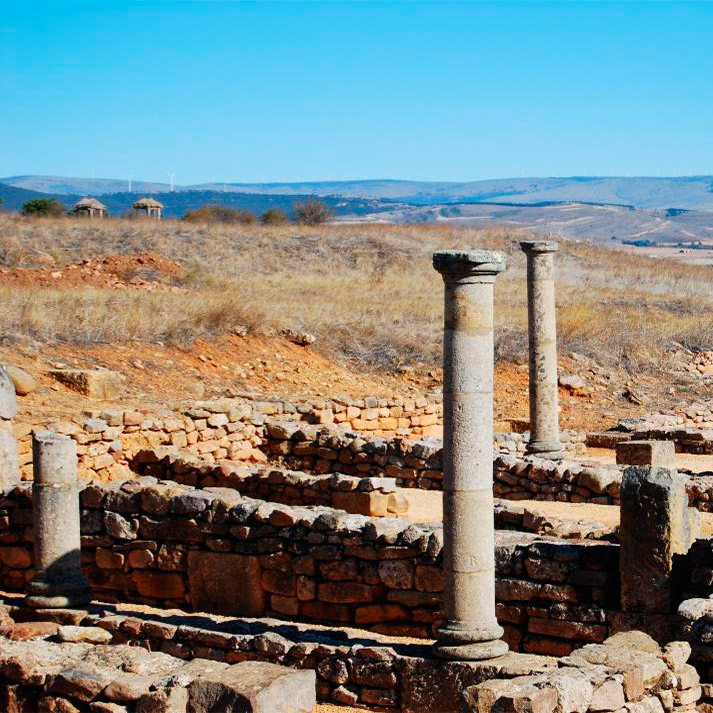 Numancia
Numancia resisted the Roman Empire in various Celt Iberian-Roman wars until they were burnt by Cornelius Scipio in 133 BC. Both houses have been rebuilt and there is a route to walk the streets and see the foundations. It is in Garray.
a 41Km.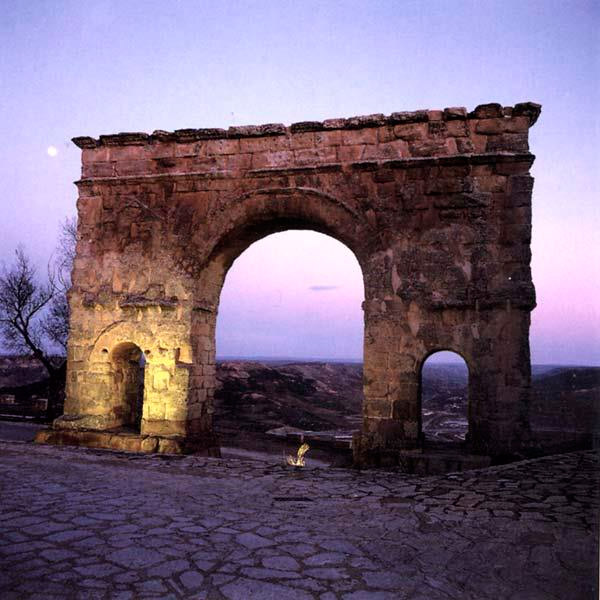 Medinaceli
On the top of a hill stands the triple Roman arch as best showcase of its Historical Site, with alleys of medieval flavor. Plot of the Dukes of Medinaceli. Roman mosaics, arcaded plaza with palace.
a 49Km.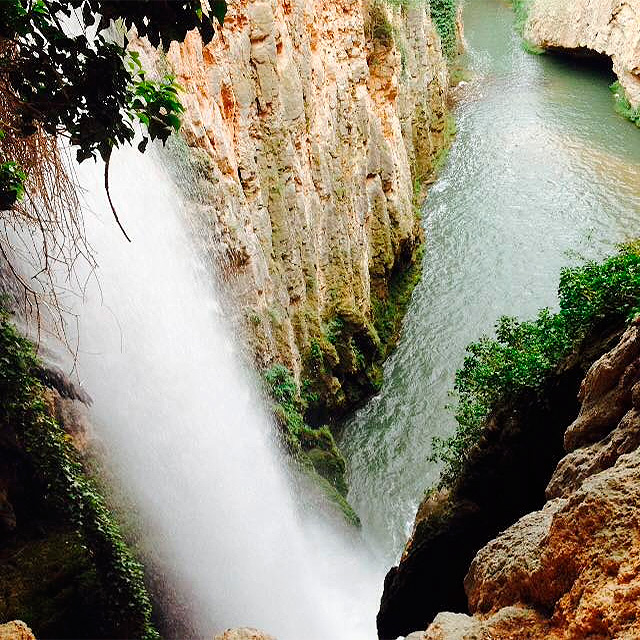 Monasterio de Piedra
Un Parque Natural de ensueño, con numerosas cascadas entre las que destaca la Cola de Caballo, con casi 50 metros de altura. El río Piedra ha creado un paraje espectacular. Además quedan restos del monasterio medieval.
a 49Km.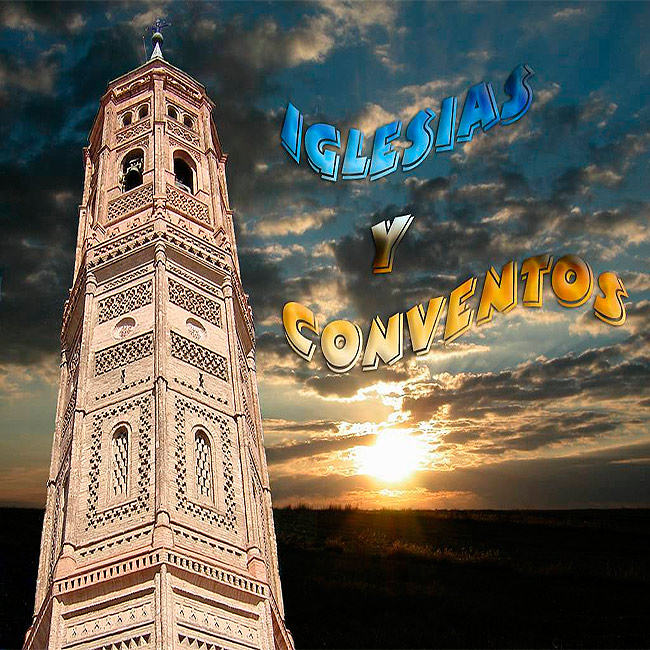 Mudéjar de Calatayud
El arte mudéjar y su toque gótico destaca en la arquitectura de Calatayud, tanto que desde 2001 está declarado Patrimonio dela Humanidad. Comienza a disfrutarlo en la Colegiata de Santa María La Mayor antes de ver otros templos.
a 50Km.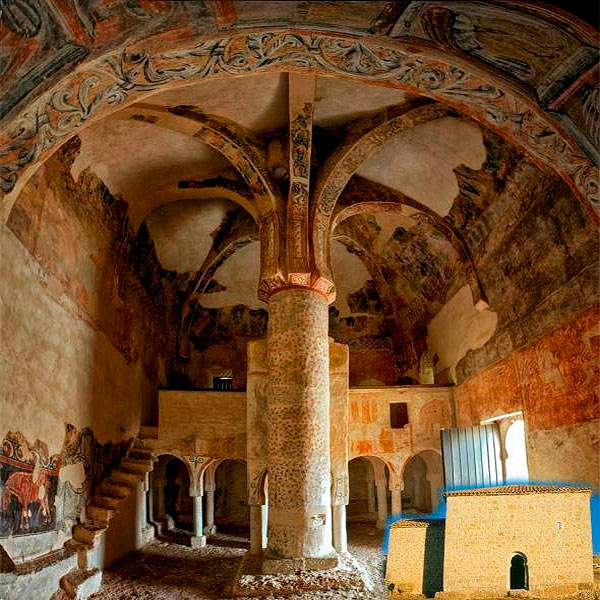 San Baudelio
The hermitage of Saint Baudelio, close to Berlanga de Duero, is awesome because it drives us to Orient with its palm trees and it surprises us with its Romanesque pictures and its air of mosque
a 53Km.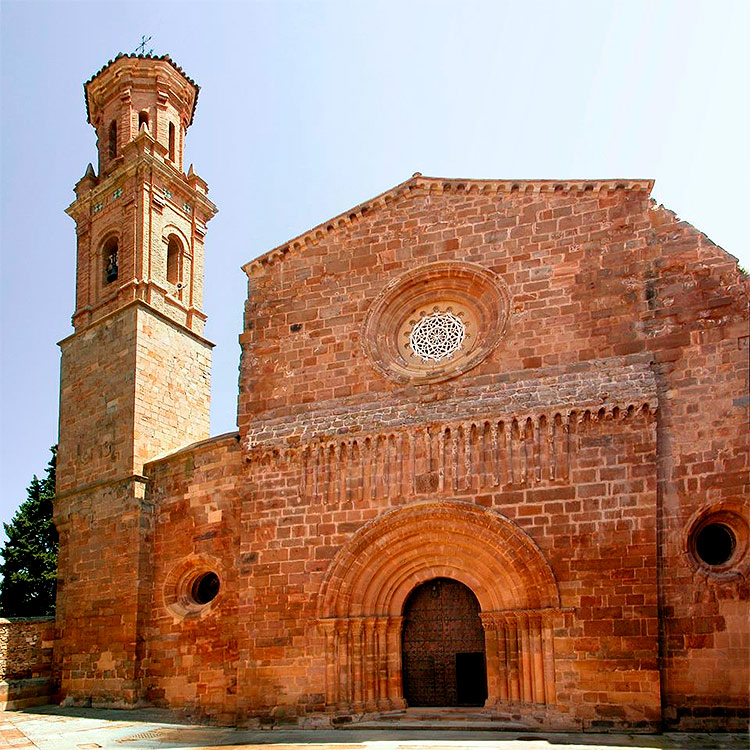 Monasterio de Veruela
El primer monasterio cisterciense de Aragón se halla protegido por la mole mítica del Moncayo. Canteros, carpinteros, herreros, vidrieros de procedencia local o extranjera, llegaron a Veruela para construir esta maravilla en la que Bécquer escribió "Carta
a 53Km.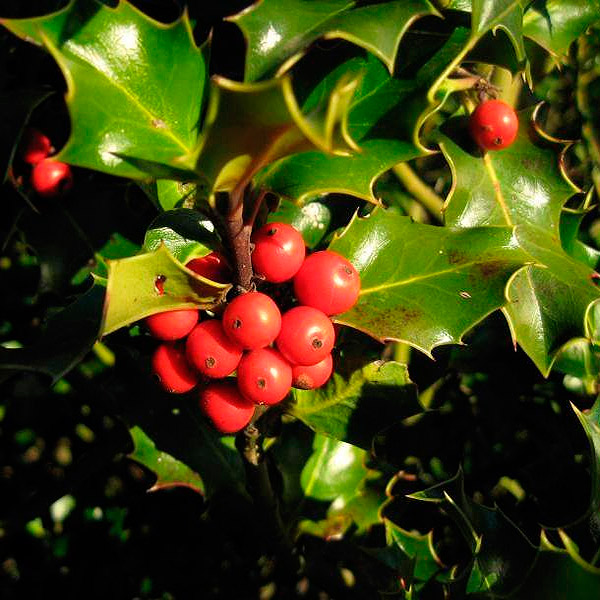 Acebal de Garagueta
One of the greatest pure holly trees of Spain between Torrearévalo and Arévalo de la Sierra, locality of this last one with its House of the Holly. ZEPA and LIC area, as well as a Nature Reserve. The last section is on rural road. The holly tree is protec
a 54Km.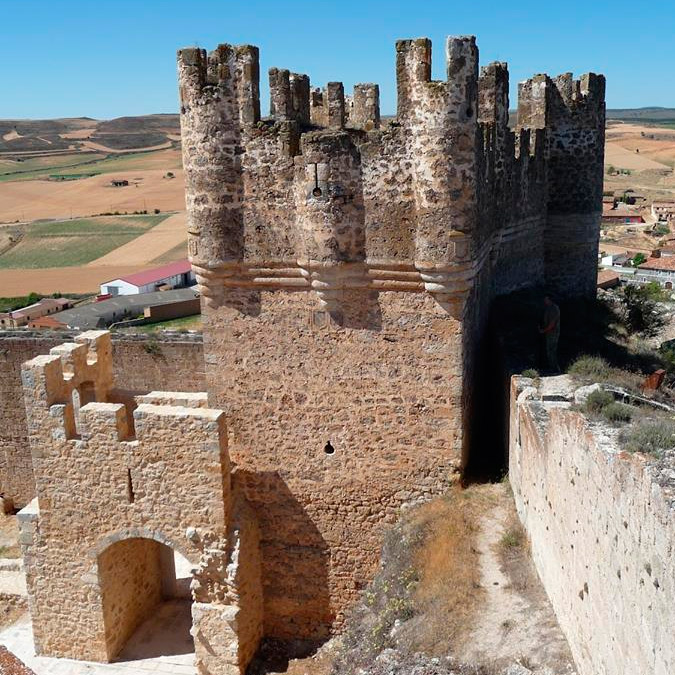 Castillo de Berlanga de Duero
Renaissance castle defended by a wall of the XII century, in which Richard Lester filmed part of The Three Musketeers. From the top you can see the layout of this medieval town and its Gothic collegiate .Nearby there are anthropomorphic tombs.
a 55Km.

Contrebia Leukade
Contrebia Leukade is the oldest city in La Rioja, because it was founded in the third century BC. It is located Inestrillas between Cervera and Aguilar. It is considered one of the most important archaeological sites in La Rioja, had a ...
a 56Km.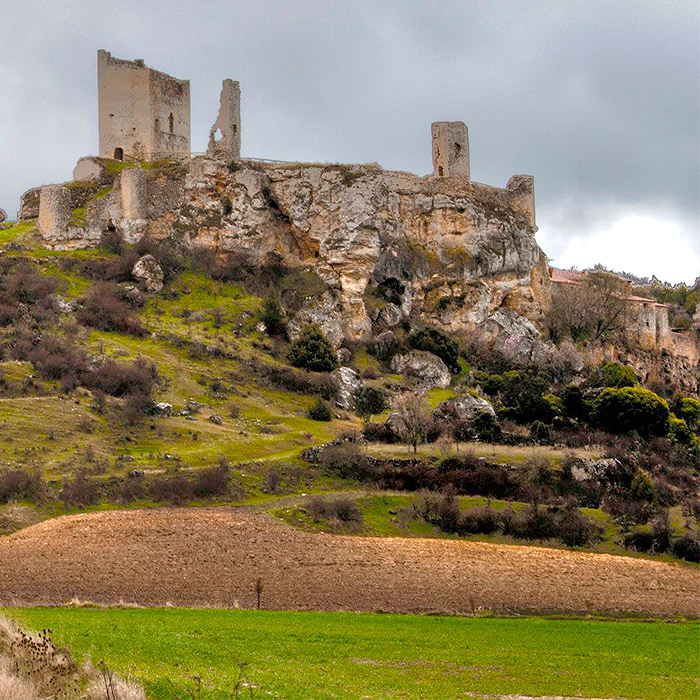 Calatañazor
A Historical Artistic Group. Medieval town with its medieval flavor through its paving streets, typical houses, castle tower and city walls. So it has been stage in several films, excelling Chimes at Midnight of the great Orson Welles.
a 57Km.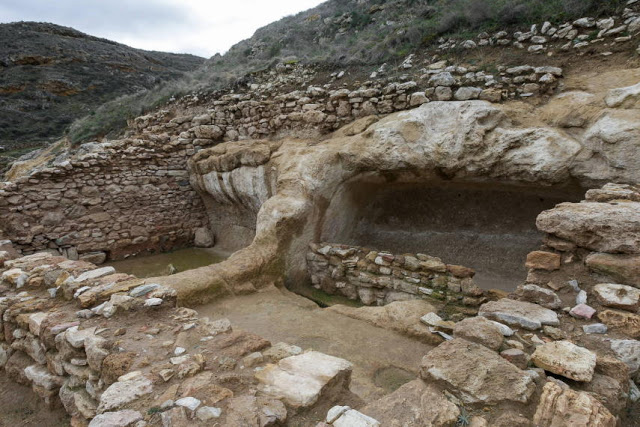 Ciudad Celtibera Contrebia Leucade
Es el nombre dado a una ciudad de origen celtibérico cuya historia se remonta hasta la primera Edad de hierro. Sus ruinas se han preservado hasta el presente en relativo buen estado. Su ubicación geográfica está al sureste de La Rioja, España, en el térmi